Info behind the cut

Come see me perform at the 2007 Personal Best Middle Eastern Dance Competition and Invitational Show. The show will be Saturday July 21st at 6:30pm (doors open at 6pm) and admission is only $10 per person! I will be performing in both the first and second halves so don't be late! ;)

If you are interested in competing, here is the website:
http://www.freewebs.com/personal_best/index.htm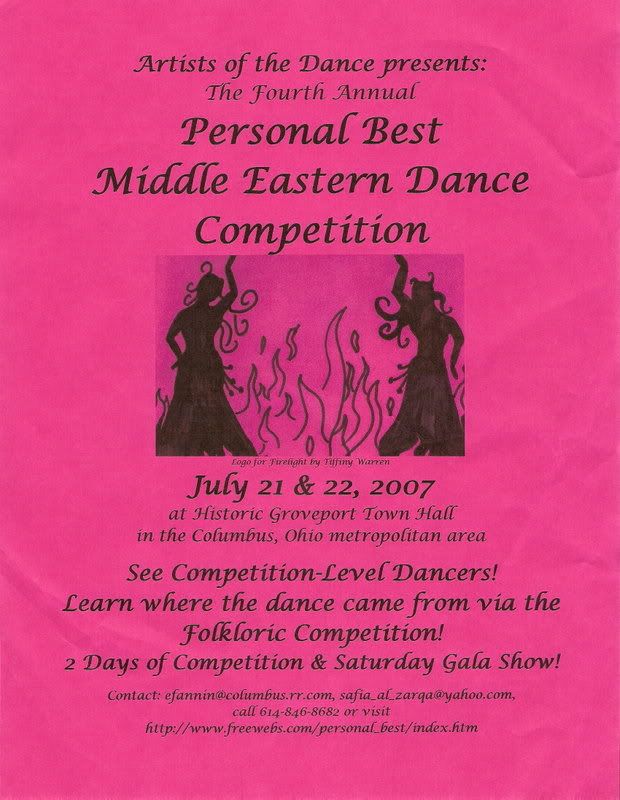 Be sure to check it out! There is even a competition category for folkloric!